Work Hazards
"Article 193". Every employer, whether from Public or Private Law, is obliged to insure his workers against risks of work through the National Insurance Institute, according to articles 4 and 18 of the Labor Code. It Protects workers who suffer a risk of work by providing medical, surgical, hospital, pharmaceutical and rehabilitation services. It also provides an economic subsidy during the period of temporary disability and compensation in cases of permanent disability or death due to work risk.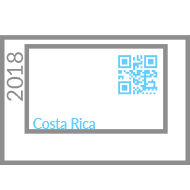 Vehicle circulation permit
All vehicle owners must have the Mandatory Automotive Vehicle Insurance (SOA), whose objective is to insure that people who are injured in accident involving such means of transport. This insurance is paid annually and is required to obtain the vehicle circulation permit. Therefore, the Mandatory Insurance for Automotive Vehicles covers the injury and death of people (pedestrians and occupants of the vehicle), victims of a car accident, whether or not there is subjective liability from the driver (Transit Law 9078).